Bed bound is a change of pace. But when you find out you have Melanoma skin cancer, it's a starting point.
That mole on my leg that I've mentioned previously. I had it removed. Then after a wait the pathology results came back.
Turns out it was more sinister than first thought and hoped. It turned out to be melanoma. Lets break down exactly what melanoma is.
What Is Melanoma?
Melanoma is the most serious form of skin cancer
It makes up 2% of skin cancers, but is responsible for 75% of skin cancer deaths
Australia and New Zealand have highest melanoma rates in the world
1 in 17 Australians will be diagnosed with melanoma before the age of 85
Most melanomas are caused by prolonged and repeated exposure to UV radiation in sunlight
More than 90% of melanoma can be successfully treated with surgery if detected early
These facts were collated from Melanoma Patients Australia. Head over to their website here for more information.
Levels of Melanoma
The Clark Scale has 5 levels:
Cells are in the out layer of the skin (epidermis)
Cells are in the layer directly under the epidermis (pupillary dermis)
The cells are touching the next layer known as the deep dermis
Cells have spread to the reticular dermis
Cells have grown in the fat layer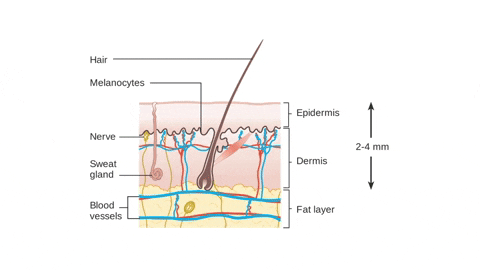 Life In The Sun
I have spent so much of my life in the sun. I have chased the warmth and love the outdoors. Running, cycling, swimming, beach, hiking, camping and just being outside. Sunburnt way too many times.
It all adds up.
There is no such thing as a healthy tan.
Diagnosis
Lucky for me my melanoma is at Level 1.
Treatment
Treatment is surgery.
Cut it out Cover with a skin graft and nothing should have spread elsewhere.
Prognosis is good.
Right now my treatment includes looking after the skin graft. Which is bed rest, compression and elevation of my leg.
There's an element of boredom in there. Maybe some frustration at not being able to move. I don't want all the work of surgery and the efforts of the surgeon, nurses, anaethestist and everyone else involved to go to waste.
The Biggest Lesson
We often don't like to admit it. The biggest lesson I have taken from this is…
I should listen to my wife.
My wife told me to get the mole checked for 18 months. With no good reason, I put it off.
Lucky I didn't keep waiting.
Melanoma Vlog
For the video version of this post click here